23/3/2020. We are now at level 3. we have been advised nationally to lock down.. we are doing so! For the good of all lets make this work. 23/3/2020.. In Light of the latest information about COVID - 19 we have made the decision to shut down our booking system in Methven so we can manage individual bookings better. We are still operating in Ashburton. Please respect our decision on Remaining open at this stage. Please No Pregnancy and no one over the age of 70years. No colds, fevers or body aches related to colds or flu. Please keep us safe so we can treat those in need. If you would like to talk to either Holly or Jen to make a booking. Emma has choosen to go into self isolation for now. please call jen on 0276813201 Holly on 0279117654 20/3/2020.. COVID-19 UPDATE: Why are we continuing to provide treatments? We get it, we are in a physical and manual hands-on role, why would we continue when we literally touch people? Our business focus isn't monetary. We value you and your health first and we are not afraid to close shop if the time is needed. We will be staying open as we are happy with the government's guidelines and approach both managing the risk of spread but also the package for businesses. The government has also released some guidelines for people who are in contact with others and what they should do. Read about them at the govt information site on close contact occupations. ***It is important to note we have been doing these things and following their recommended guidelines all along. We are continuing treatments for three great reasons: 1. The government response has been quick 2. People need ongoing normality during this time. 3. We have a plan for the situation, which is rigid, yet can adapt quickly to change as required. The worst thing we could do at this time is freak out. Closing the borders WILL slow the spread. Things WILL get better. Our government has moved very quickly and as of this email, we are sitting at just under 50 cases with no NZ community spread (Community Spread: widespread infections within New Zealand). This gives us the confidence we can perform our role and maintain safety for you. People get treatments for various reasons, and one of them is "mental security" and that's what we will keep providing. We want to provide a level of comfort for you and maintain normality/rituals in your life. We want to assure you it's OK to feel overwhelmed and unsure at this time, however we can't let that get to us. MSM is all about support. Right now you need normality! We have set up a comprehensive plan and we are open and share that with you. 'Inform, Mitigate, and Isolate' INFORM: We are keeping as up to date as possible with the news and DHB requirements. What we know, we will pass onto you one way or another. MITIGATE: We are actively doing what we can to mitigate the spread of, well anything. We usually increase our hygiene measures during this time, but this has come a little early this year. ISOLATE: Finally, if you are sick (or high risk) STAY AT HOME! As a collective we need to isolate to keep people safe. We take this very seriously and we are not afraid to take the correct measures to hep keep you safe. We expect the same from you. ***Please note: We will be removing ALL 8hour cancellation requirements for the moment. BUT we will still charge for NO SHOWS. it's not hard to pick up the phone or send us a quick message. Failure to do that will result in an invoice being sent to you. Happy to help. As always, we are here to help you. Please feel free to contact us. Even for a chat!
jenny lott
Owner operator, dip RMT, dip Dry Needles, BA Soc.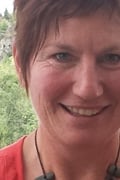 Jenny Has been the owner of Methven Sports Massage since 1998, and massageing since 1989. Specializing in deep tissue, her skills are varied and strong, Her focus is on remedial massage to encourage the body to self heal. After a massage with Jenny you will be left in no doubt what hurts and why and a treatment plan will be offered. She is qualified in Dry Needles and also trained as a Morten's footbed specialist. Allow her to create a treatment plan to suit your body type and dysfunction.
METHVEN - Sports & Therapeutic Massage.
Alpine Sports Shop 87 Main Rd, Methven, Ashburton
0276813201
ASHBURTON - Sports & Therapeutic Massage
Canterbury Chiropactic 246 Havelock sreet, Ashburton
0276813201